Meet the Whistler House Museum of Art's September Artist of the Month:
Suzanne Hodge is a Boston area-based oil painter whose favorite subject is cityscapes. Nighttime reflections in the city often evoke a feeling of mystery and possibility that are the inspiration for many of her art pieces. 
Hodge's first foray into painting was in 2011 on a three-month stay in the market town of Tralee, Ireland. Hodge and her sister rented a little stone cottage on a narrow country road and would ride their bikes out to neighboring towns every day. Nearly every evening they would walk down to the bay on the road that passed by their cottage. It was during this extended visit that Hodge bought some paints and a canvas and created her first piece of artwork.
Years earlier, in her first semester at UNH, she had taken Drawing I and II but went on to receive a degree in mathematics. 
Upon her return to the states, Suzanne enrolled in several courses at the New Hampshire Institute of Art (now The Institute of Art and Design at NE College) and took a studio class with Patrick McKay, who helped her to develop her current and evolving artistic style. 
In 2013, Hodge rented a studio space at Western Avenue Studios (WAS) in Lowell, Massachusetts. WAS is home to the largest collection of artists on the east coast. Over 300 artists of varying media have a studio or loft at this unique place. You can find Hodge nearly every day painting in her studio. She mostly uses photo references for her paintings, but will often venture out into the city to do sketches of a subject that catch her eye before completing a painting back in the studio.
The WHMA is excited to share with you a collection of Suzanne's work. If you are interested in purchasing any of these pieces,
contact the Whistler House Museum of Art at 

This email address is being protected from spambots. You need JavaScript enabled to view it.

 or call (978) 807-6699.
For more information regarding participation
in the "Artist of the Month Program", contact 

This email address is being protected from spambots. You need JavaScript enabled to view it.

.
View from The Oceanic
After The Rain
Town in OPG
 The Workhorse
The Road Home
Texting in Town
Tanks on Broadway
Red Boat
Outdoor Cafe
November Morning
Night Riders
Night Reflections
Night on North Main II
Night on the River
Night Moves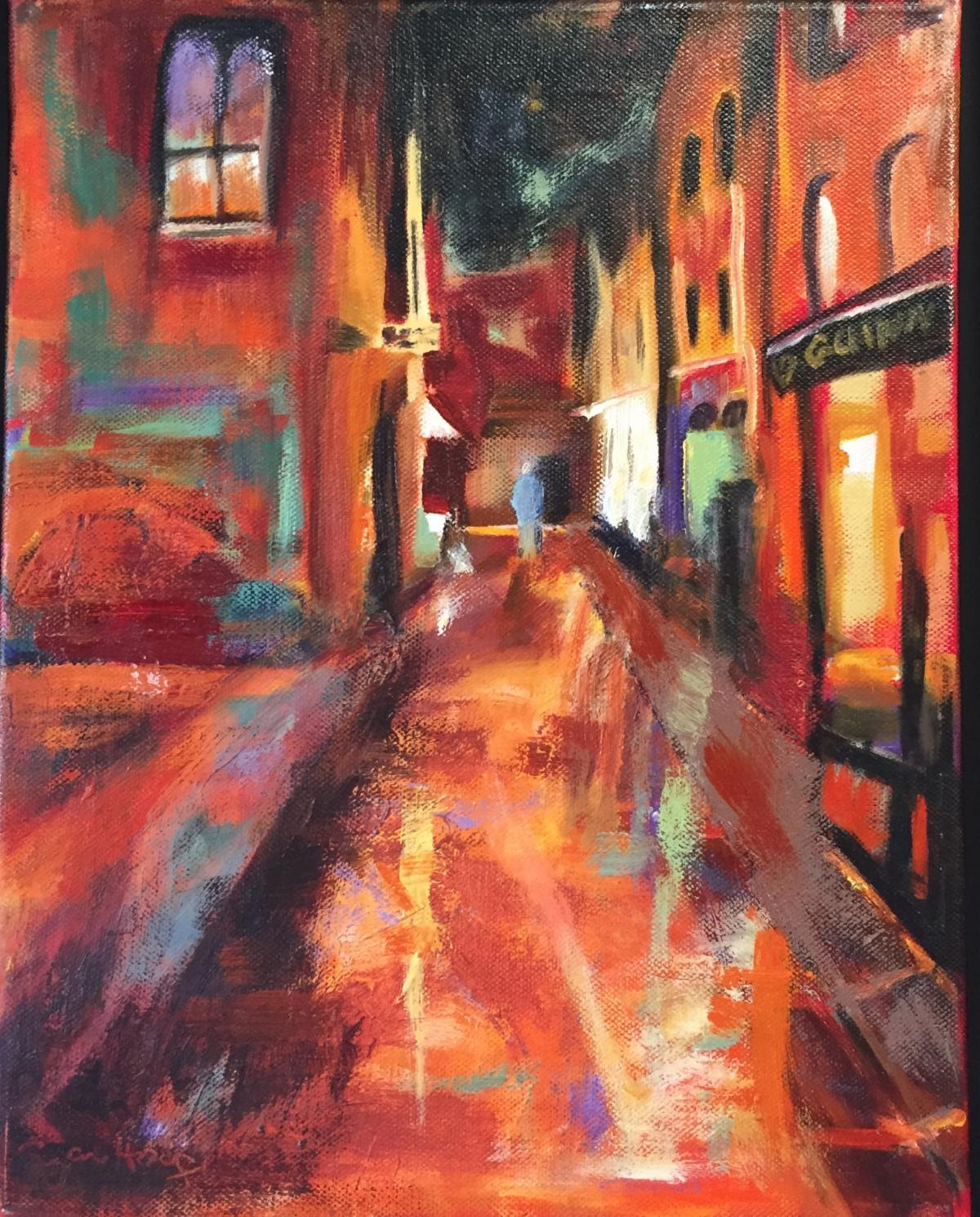 Night in Cork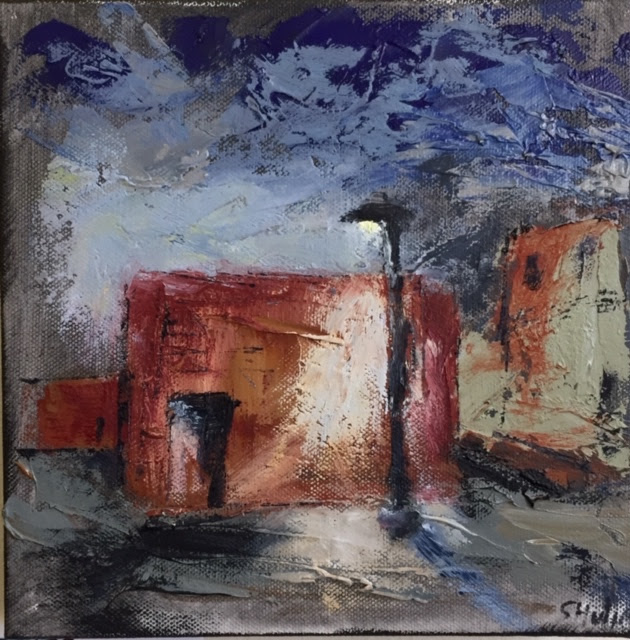 Night at the Local
Morning on Back Central
Mill Yard
Meadow View
Lowell Scene
Heading North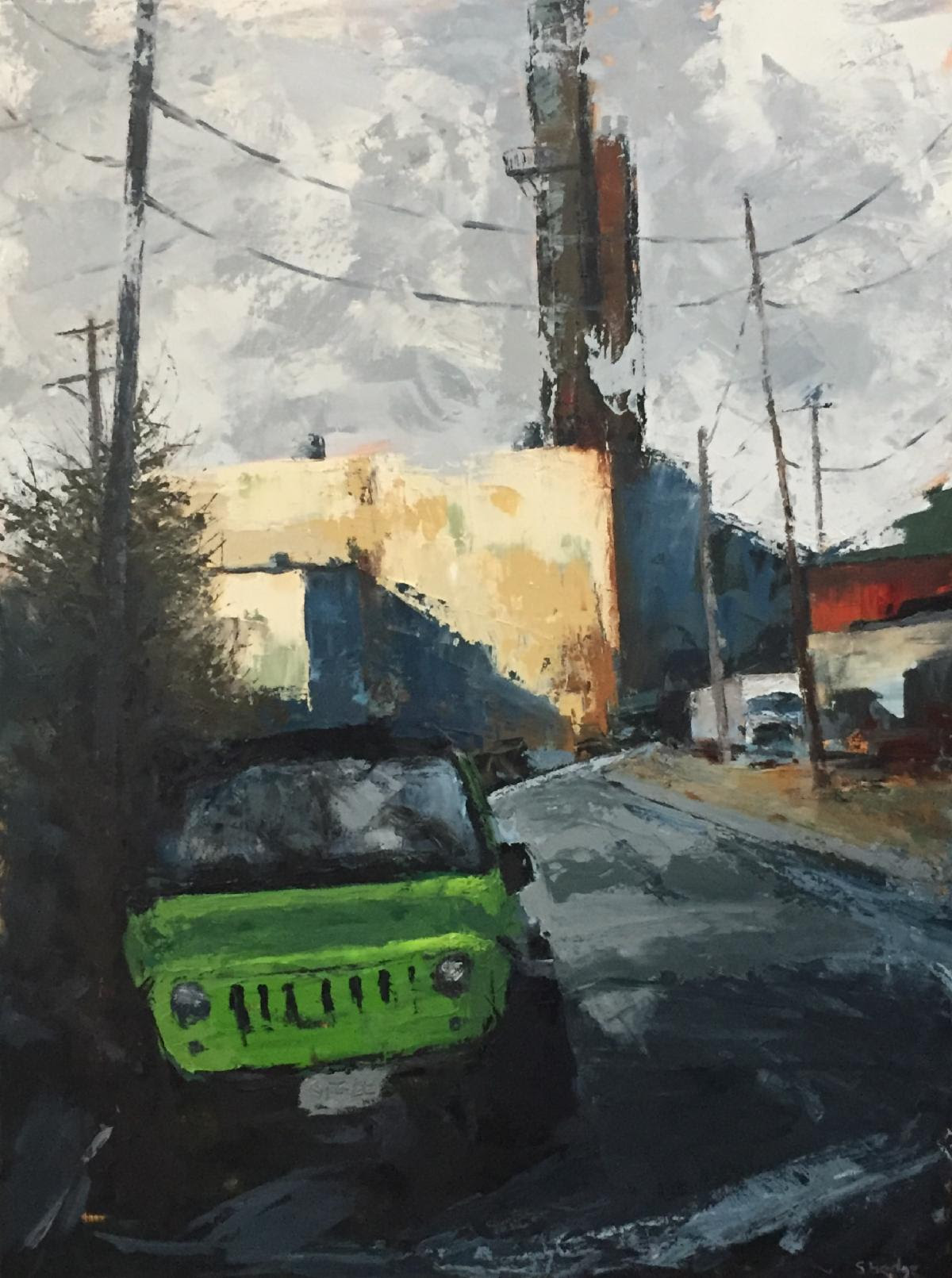 Green Jeep on Western Ave.
---