Articles
Exhibit:August 20 - September 20
Reception and Awards: Saturday, August 23, 1-3
This year the exhibition features Art Quilts that explore the second line from the well-known nursery rhyme "Mary, Mary, Quite Contrary," How Does Your Garden Grow? It was up to the quilt artist to take this line and interpret it for inspiration.
This year the quilt artists in the exhibition are: Pamela Allen, Margaret Anderson, Nancy Bardach, Susan Bleiweiss, Betty Busby, Sue Colozzi, Janis Doucette, Atara Halpern, Ruby Horansky, Helene Kusnitz, Ellen Lindner, Barbara McKie, Patti Owens, Anneke Rebele, Wen Redmond, Ruan Robertson, Judy Ross, Jodi Scaltreto, Maya Schonenberger, Phyllis Small, Nancy Turbitt, Nelda Warkentin, Naomi Weidner, and Marianne Williamson
Related Events
Thursday, September 4
5:30 PM (At New England Quilt Museum)
Bring a friend and enjoy two-for-one admission to the only museum in the Northeast dedicated to the art and history of quiltmaking. Meet Binney Family Curator, Pamela Weeks, who will offer a complimentary gallery talk in Quilted Gardens: Floral Motifs from the Permanent Collection. The galleries and Museum Store will remain open until 8 pm.
6:30 PM (At Whistler House Museum of Art)
A short walk from the NEQM brings visitors to a performance of live music in Whistler Park, an enchanting Victorian-style Garden featuring a bronze sculpture of James McNeill Whistler by the internationally known sculptor, Mico Kaufman. The Parker Gallery will be open, featuring the exhibition, Art Quilts 2014: How Does Your Garden Grow? (In case of rain, the music will be moved into the gallery.)
Viewers Choice 2013
This year there was a tie for Viewer's Choice. Both received an equal amount of votes.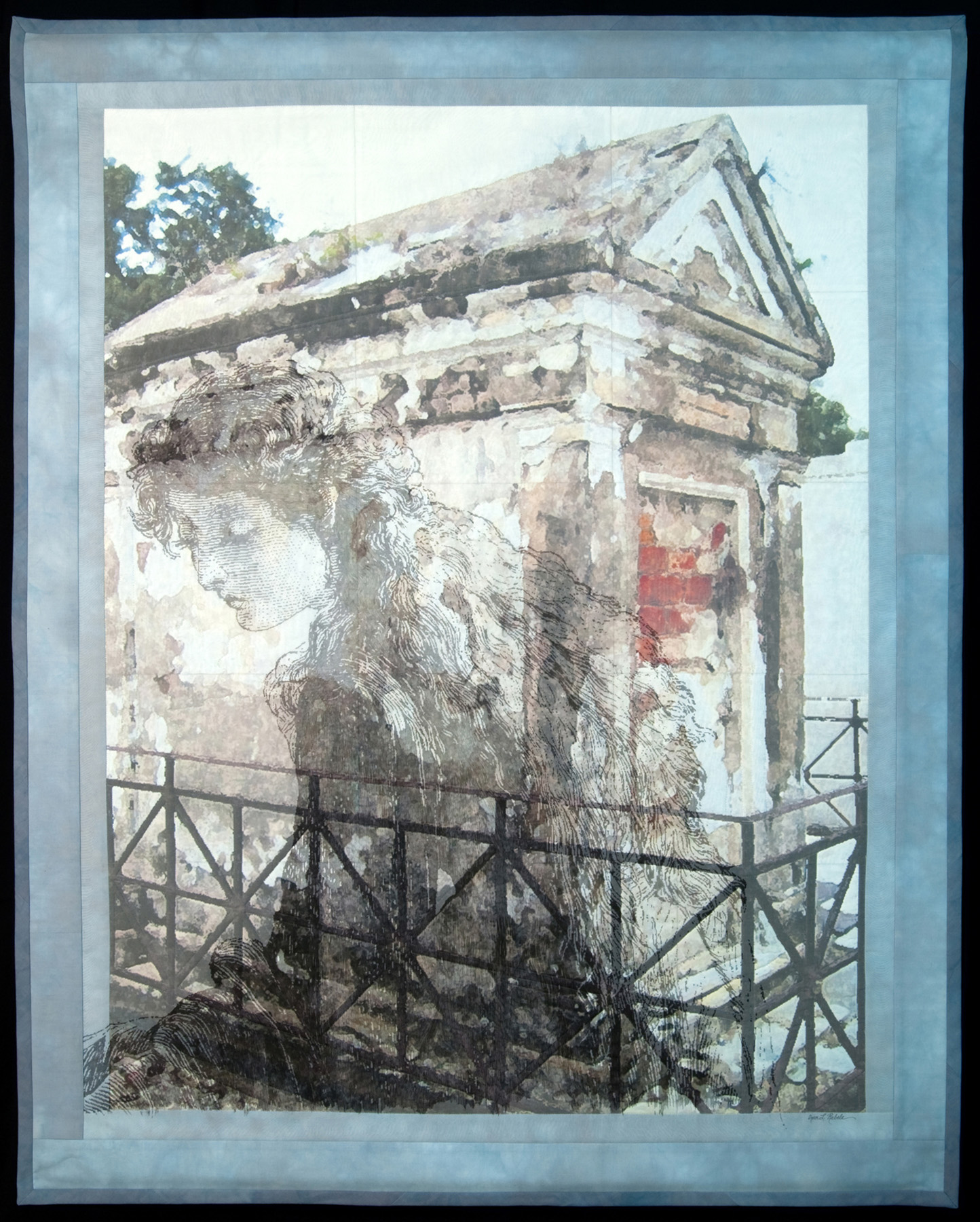 Forgotten But Not Gone: Ruth by Ann Rebele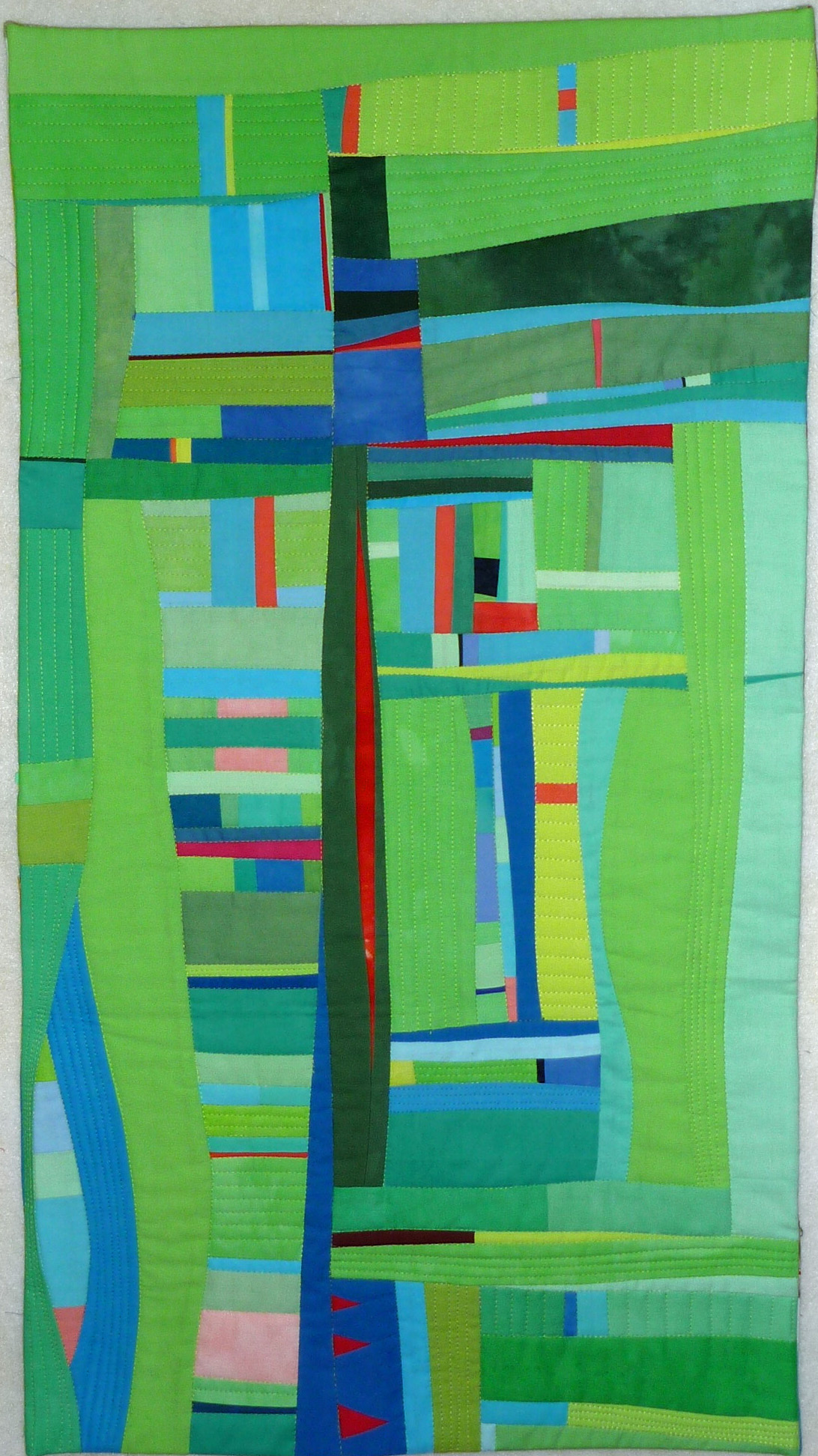 Plowlines I by Stephanie Shore