September 2015
Janet Lambert-Moore: A Creative Life opened in the Parker Gallery at the Whistler House Museum of Art on September 30 and has been a very popular show! Janet is a much-loved Lowell artist who is well respected by members of the community, many of whom came to her opening reception on October 4.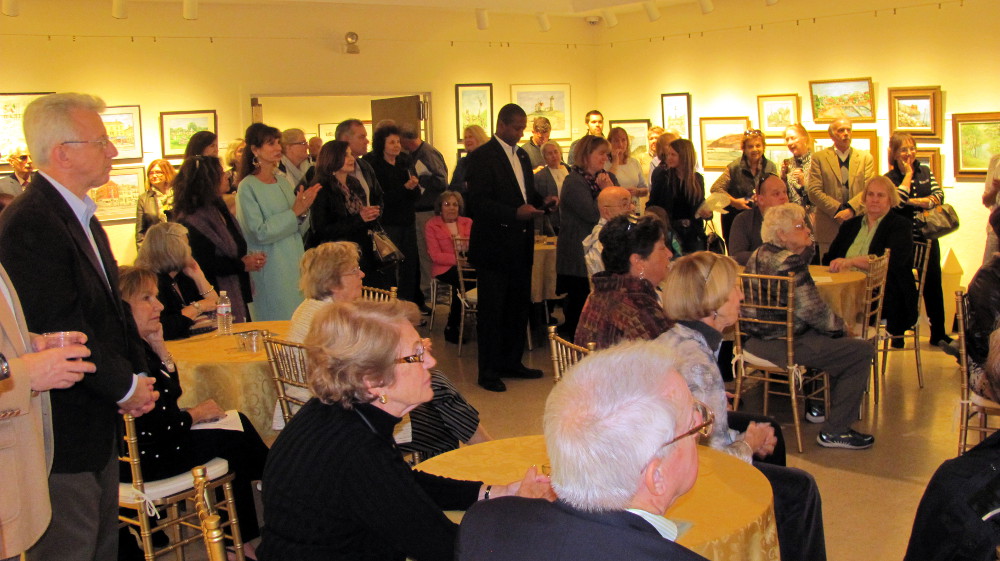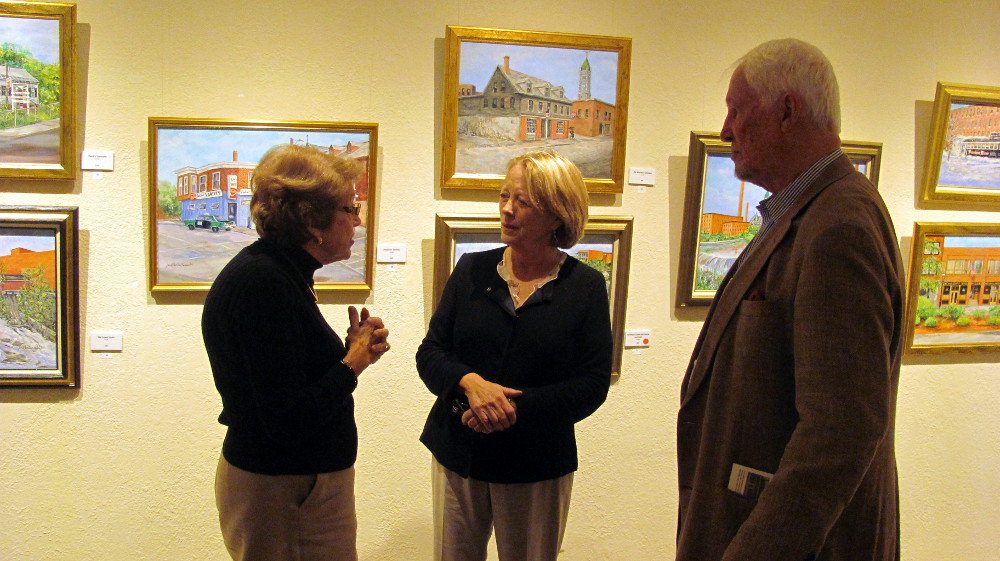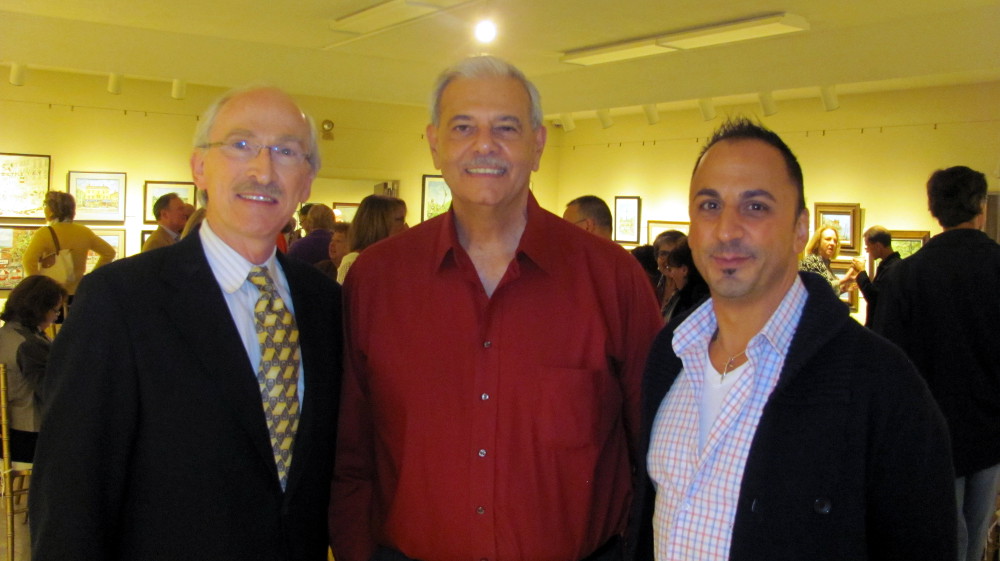 We were pleased to welcome Congresswoman Niki Tsongas, State Senator Eileen Donoghue, Lowell Mayor Rodney Elliott, and many members of the Lowell City Council, in addition to numerous friends and collectors of Janet's work.
Janet was pleased to have her sons Chauncey (left) and Joey with her at the reception.
You can see more images from the reception on our Facebook page.
This exhibition of over 100 works of art runs through November 7th. Museum hours are Wednesday through Saturday, 11am to 4pm.
---
August 2015
The Whistler House Museum of Art is pleased to be part of A Summer Celebration of New England Quilts along with the New England Quilt Museum (NEQM), The Brush Art Gallery & Studios, and Lowell Telecommunications Corporation (LTC).
Visit LTC to view Broad Strokes: Pushing Quilts to Art, featuring the work of seven quilt makers who explore artistic techniques and fabric manipulations through original design work. This exhibition is on view through the month of August. As part of this exhibition, attend a demo and lecture at The Brush on August 8 at 2PM.
At NEQM, take in The Best of the Region's Quilt Guilds, a diverse selection of exceptional quilts representing some of the largest and most prestigious quilt guilds in New England. This exhibition is FREE thanks to community partners, business sponsors, and supporting quilt guilds, and is on display through August 16.
Finally, The Whistler House will be presenting Out of the Blue: Art Quilts 2015, from August 12 through September 19 in the Parker Gallery. This exhibit celebrates the inspiration and new techniques that flow, when least expected, from this wellspring of creativity. The opening reception for this exhibit will be Saturday, August 15, from 2-4pm. and will be free to the public.
Images, left to right: "Gigantesque" by Maddie Burke; Original Design by Karen Viega of Plymouth County Cranberry Quilters; Koi by Sara Ann Smith
---
May, 2015
The WHMA is pleased to announce that it has been selected as a recipient of an "Excellence in Cultural Heritage" award from the Lowell
National Historical Park and the Lowell Heritgage Partnership for the "historic preservation paired with strategic modernization" of the historic home, especially the kitchen project. The award cites the WHMA as a "notable model for good sustainability and preservation practices."
The kitchen was a late 1850s addition to the original house, built in 1823, and has been furnished with a period soapstone sink and a cast-iron stove retrofitted with gas and electric. Along with the reclaimed wormy chestnut flooring, an antique cupboard and icebox complete the room.
The beautifully restored room is open for viewing during regular WHMA hours.
---