Thursday, September 1, 2016
The Whistler House Museum of Art is proud to present Moonglow, a new play written by Jack Neary. The reading will begin at 6:30 PM and will be followed by a question-and-answer session.
A recent finalist for the Neil Simon Playwriting Award, Moonglow is the story of a music teacher who, in 1967, finds himself wrestling with a life decision he made in 1945, when, returning from overseas in World War Two, he discovered his new, young wife had left him. His subsequent divorce presented an enormous challenge to his religious convictions. Now that the tumultuous mid-sixties have rolled around, he has to choose between his religion and his heart. It is not an easy choice.
Funny, suspenseful and ultimately very moving, Moonglow should strike a chord with anyone who has faced this kind of a significant life choice.
The reading will feature Andrew Dolan, who has performed professionally in many Boston-area theatres, and who is the author of This Verse Business, a one-man play about the poet Robert Frost, which was featured at the Merrimack Repertory Theatre in 2011; Cate Damon, a western Massachusetts actor with strong local ties, and who has performed in many plays at New Century Theatre at Smith College; Gordon Clapp, acclaimed Emmy-winning actor from the long-running ABC series NYPD Blue, in which he played Detective Medavoy. Gordon also received a Tony nomination a few years ago for Glengarry Glen Ross, and won the Best Actor prize from the New Hampshire Theatre Awards in 2012 for his portrayal of Joe LaCedra in Jack Neary's Auld Lang Syne.
Also featured will be Kerry Quinn Eckelcamp from Amesbury, last seen in the Greater Lowell Music Theatre's A Funny Thing Happened on the Way to the Forum with Eddie Mekka; Jessica Toupin, a young actress and singer from Dracut; and Paige Lichty, who recently performed in Jack Neary's Ideologues at the Boston Theater Marathon.
Jack Neary, from Lowell, is a playwright, director, actor and theatre producer. His plays have been produced at the Merrimack Repertory Theatre, the Lyric Stage Company of Boston, the Stoneham Theatre, Gloucester Stage, the Peterborough Players, New Century Theatre, the Majestic Theatre in West Springfield, and many other professional and community theatres all over the country, in Canada, in Europe, and in Australia. He is the author of First Night, To Forgive Divine, Jerry Finnegan's Sister, Kong's Night Out and, more recently, The Porch, Auld Lang Syne, and Trick Or Treat, which will be given its World Premiere in January of 2017 at Northern Stage in Vermont, where it will star Gordon Clapp.
Thursday, September 8, 2016
6:30 pm
The Whistler House is proud to present From Tragedy to Transcendence: Bach, Casals, & the Six Suites for 'Cello Solo. The event will feature a multimedia presentation by Steven Hancoff that will explain the pre-eminent and most profoundly serendipitous legend of Western Culture: that of Johann Sebastian Bach's Six Suites for 'Cello Solo.
Steven Hancoff is an accomplished guitarist whose work, ranging from ragtime to jazz to classical, has been critically acclaimed for decades. He served as an official Artistic Ambassador of the United States for fifteen years, traveling the world sharing American music with many different cultures.
Now, he will perform his latest project at the Whistler House. Hancoff has created a four-volume iBook titled Bach, Casals & the Six Suites for 'Cello Solo and a three-CD recording of From Tragedy to Transformation: Six Suites for 'Cello Solo by J. Sebastian Bach for Acoustic Guitar.
Learn about the life of Bach, the resurrection of his music by a teenage genius named Felix Mendelssohn, and how Hancoff himself became so engrossed with their stories. Roxane Assaf of the Huffington Post noted that "strains of music dovetail with what is the largest collection of Bach-inspired visual art ever amassed... It is an antique subject elegantly rendered in an impossible light 21st century container." Recipient of the National Humanities Medal Eva Brann calls Hancoff's performance "a delight to the ear, eye, and intellect."
We invite you to join us in reveling at the beautiful music and wonderful stories of Bach, Mendelssohn, and Hancoff during a delightful evening in the Parker Gallery.
Friday, December 7th, 2018, 6:30 p.m.
Opening Reception: Saturday, November 17th, 2 to 4 p.m.
Opening Reception: Saturday, September 29th, 2018
May 12th, 2018


May 4 and 5, 2018
December 1, 2017

May 5 and 6, 2017
Event: Wednesday, April 19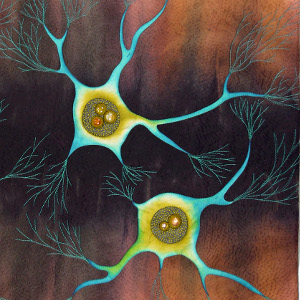 Exhibition: August 13 - September 24, 2016
Reception: Saturday August 13 from 2-4pm
Classes begin on July 11, 2016.
Carve Your Name in Whistler House history!