Help us keep the WHMA alive and well!
Come be a part of the excitement that is the new Whistler House Museum of Art. Invest in the
future of the museum and in Lowell by making a donation. You can even choose which areas of the museum to support.

Your financial support is essential to sustaining all that we do here at the museum and helps to ensure
that we can continue to offer a wide range of exhibitions, educational programs, lectures and events to
the public, free of charge. When you give to the museum in any one of these areas, you are cultivating
the success of the museum and Lowell for the next generation of art lovers to come.
Please help us keep this museum growing!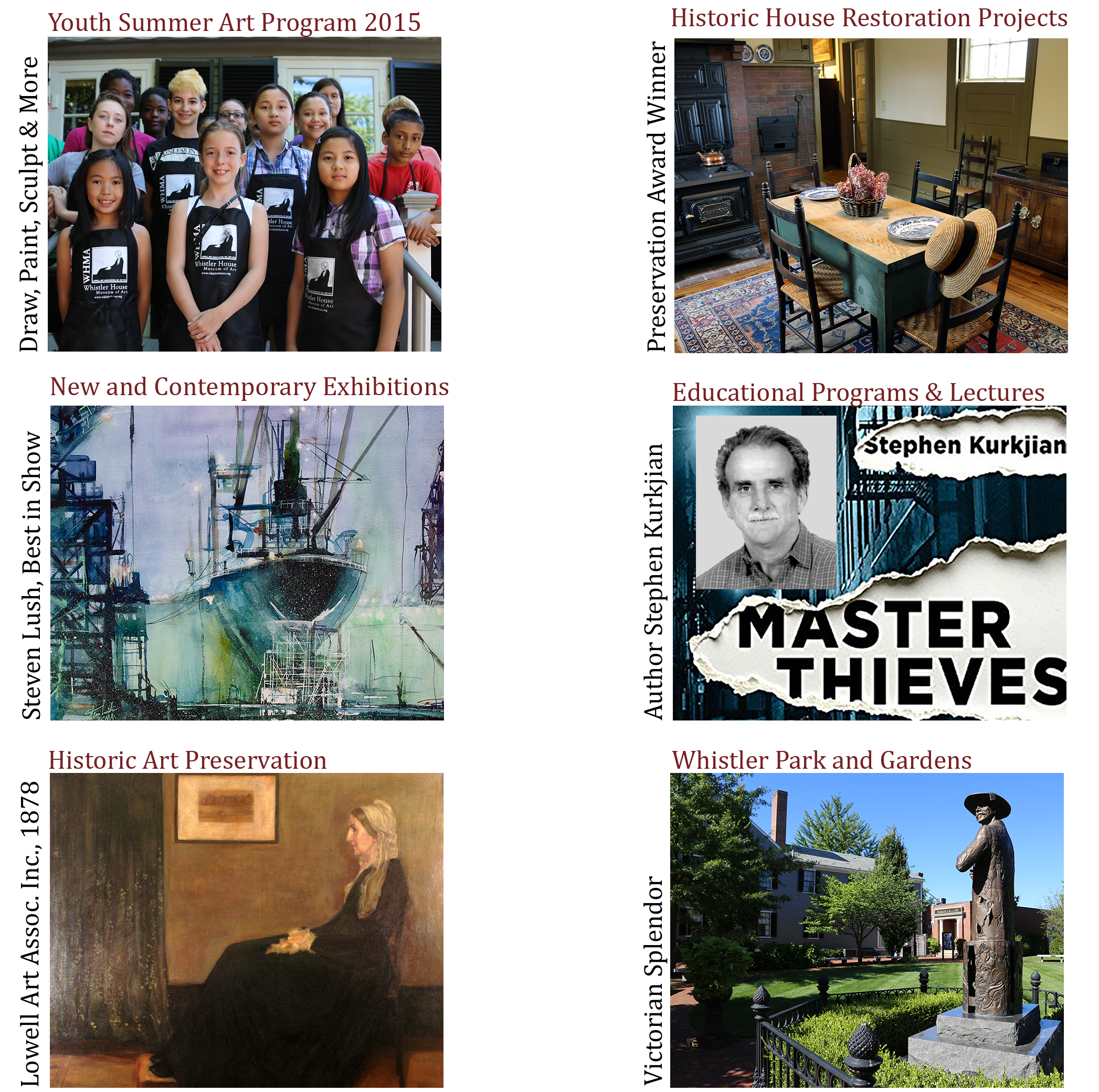 The Whistler House Museum of Art, it's the place to be in Lowell!
Please consider a donation of $50, $100, $250, $500 $1000 or whatever amount you feel comfortable giving.
On the Appeal Form, please let us know which of the following area of the WHMA you would like to support:
Youth Summer Art Program
Historic House Restoration
Art Exhibitions
Educational Programs
Art Collection Preservation
Parks & Gardens
Endowment
Other (designate an area of your choosing)
Detach and return completed form to:
Whistler House Museum of Art
243 Worthen Street
Lowell, MA 01852
Prefer to donate directly without downloading the form?
Donate using PayPal here.